Tibetan flatbread
2 minutes read
| 224 words
The easiest flatbread, really
I bet you have felt like this some day: You just prepared a soup, one of those soups in need of crumbs of bread. Or you prepared a nice meal, asking for bread to dump in the sauce. And you have no bread at home! Not a single piece of bread.
This is the answer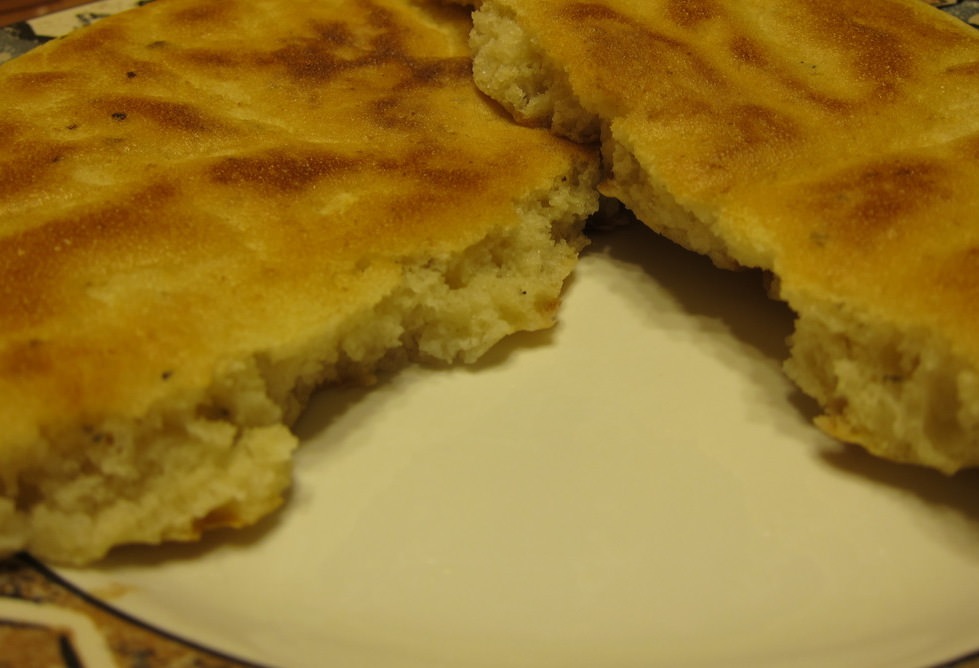 This bread, soft in the inside, slightly crispy in the outside and chewy, only takes 20 minutes from taking ingredients out of the cupboards until breaking it into pieces with your hands.
What you will need:
1.5 cups all-purpose flour
1 teaspoon baking power
1⁄2 teaspoon salt (add a little more if you want it saltier)
1 cup water
2 tablespoon water
1 tablespoon olive oil
add your preferred spices here (curry, thyme…)
That's all. Preparing it is a breeze: mix the flour, baking powder and salt, then add the cup of water and mix thoroughly. Take out a cold pan (it has to be a cold pan) of around 20 cm wide (around 9 inches) and spread the olive oil in it. Pour the dough and put the two tablespoons of water around the edges of the dough. Close the pan with a tight lid and turn on the fire on medium-high. Wait for 10 minutes and flip over. Cook for 5 more minutes, and you are done.
---