Some links are affiliate links
The year has ended, what has been going on?
Work
During the first half of this year I have been leading a migration to Spark of several systems, one relatively straightforward and the other based on GraphFrames and a graph with ~1 billion nodes. The results so far seem excellent. The second half of the year has been mostly GDPR compliance improvements (I've read the whole law… twice!), looking for additional large-scale data providers and preparing our systems for global scale (around 6x event data capabilities). Has been fun and challenging.
Life
In February I moved from East Finchley to Chiswick. This meant I became a Friend of Kew Gardens, and have been there almost every weekend I've been in London. And you could catch me a bit earlier at The Coffee Traveller, enjoying a latte with a carrot cake muffin.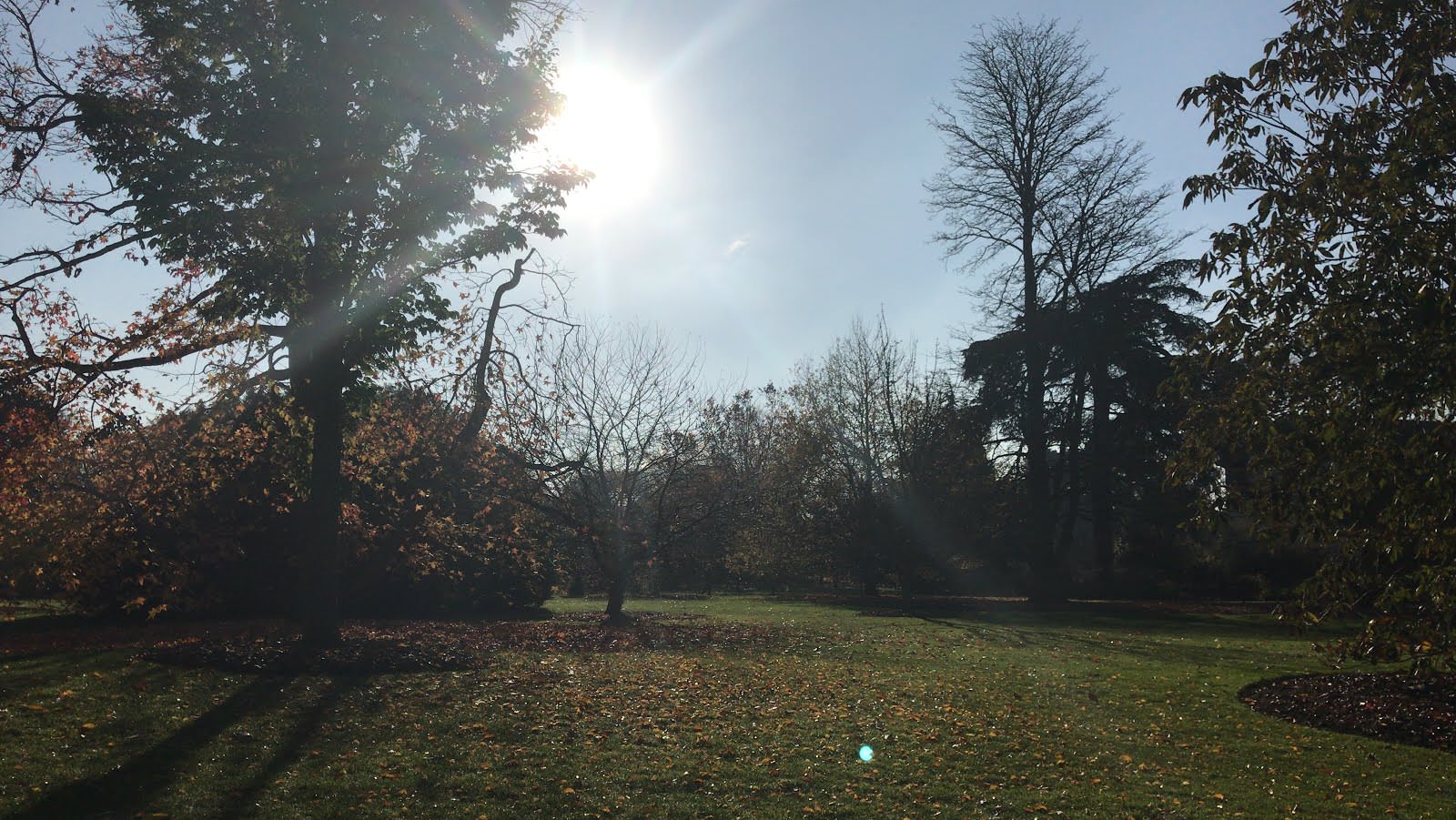 In February, we spent a few days in Puigcerdà for my birthday. Not as nice as we expected. The food was good, though (as expected).
In March we visited Edimburgh again, Laia was attending EdiYarn Festival. I spent the days at Waterstones, eating cupcakes and getting my reading list under control.
In May I attended AWS Summit in London. Was ok-ish. Lack of coffee made us grumpy.
In June I attended SoCraTesUK 2018 in Dorking, together with Carlos. I had an excellent time there, and will repeat next year if possible. We presented together Welcome to Apache Spark. I also learnt some Cobol.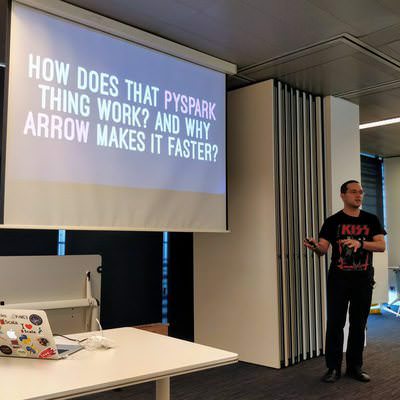 At the end of June we visited Bath for Laia's birthday. Nice town, but a bit packed with tourists. We were lucky England was playing some soccer match and could visit the Roman baths without people.
In July we published the first podcast of PyBCN (in Spanish). It's not monthly, next one was in… December 😆
In August we roasted a bit under the heat wave hitting the UK by visiting Mayfield Lavender field.
In September I attended Scala Italy in Florence, where I got the opportunity to visit Osteria del Cinghiale Bianco again. Excellent.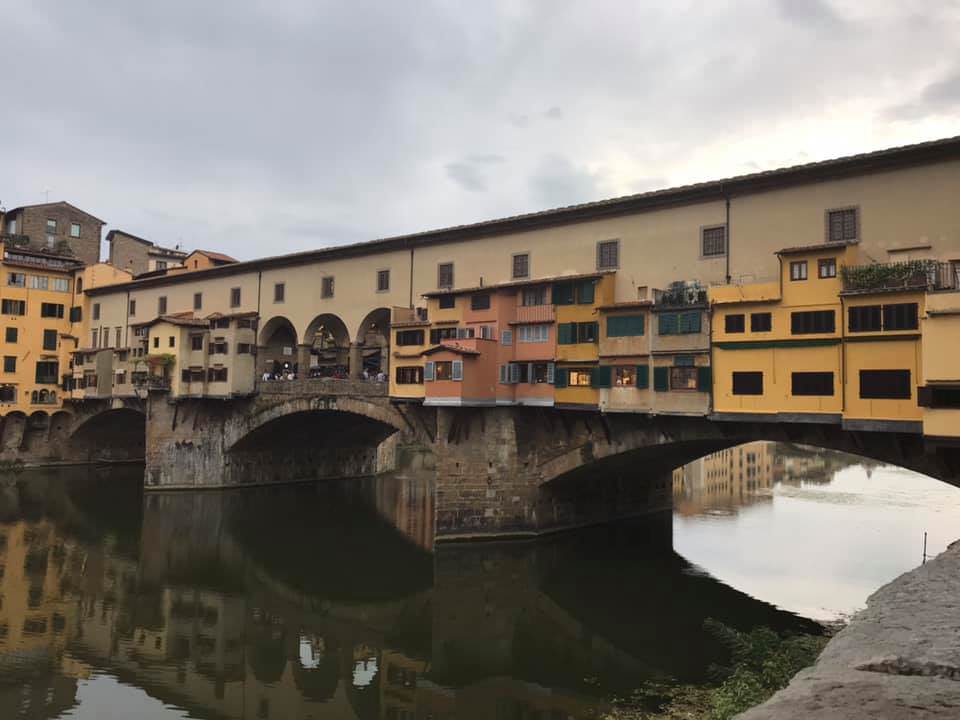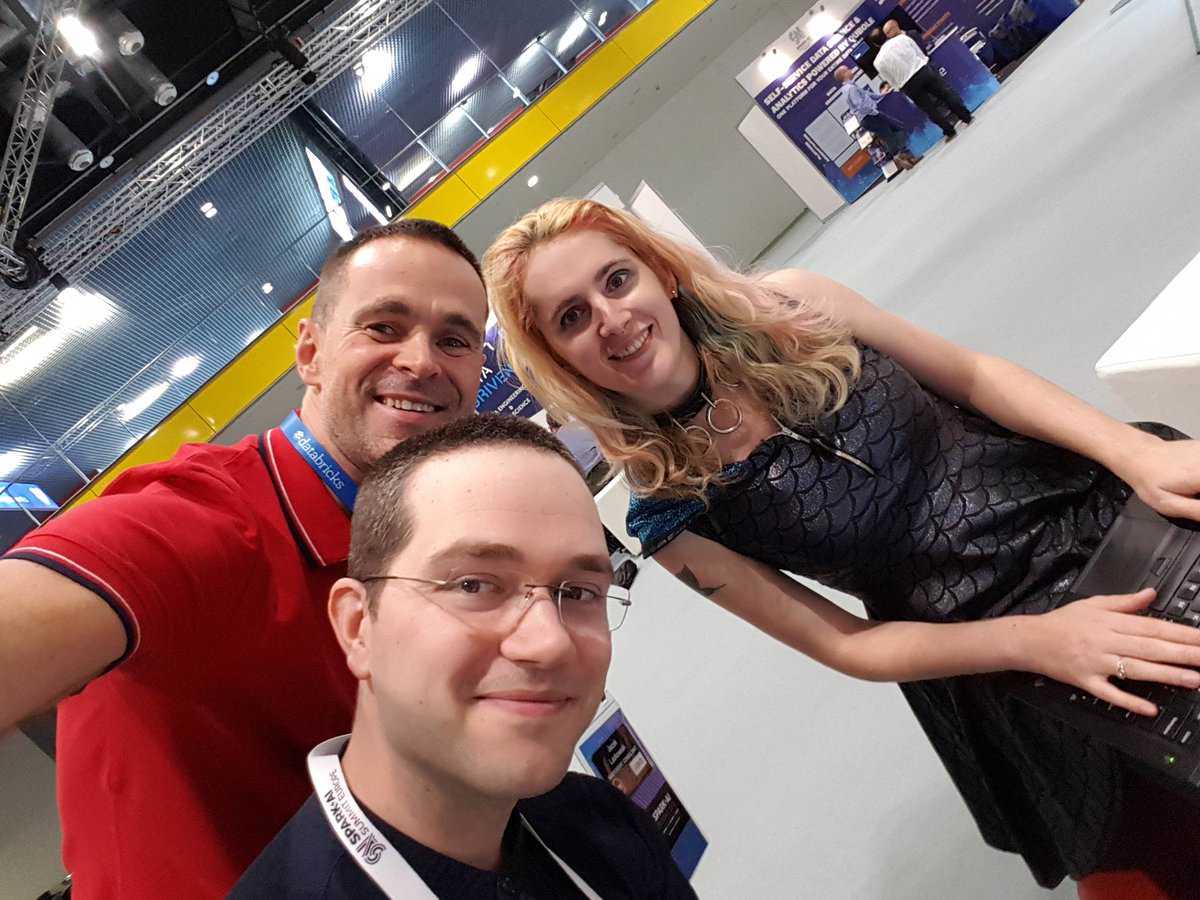 In October we took a few days off so we could disconnect, and spent them on Hay-on-Wye, as some tradition we follow says. We bought a bunch of books (I think there are no books by Roger Zelazny left there) and I did nothing. Bliss. Also, best scones ever.
In November I helped a bit from afar with the organisation of PyDay 2018. I couldn't attend, but looked excellent. We also told the world PyBCN is now an organisation you can become a member of.
In December, I attended Scala Exchange for the third time, and gave a lightning talk about TLA+ (Formally Verifying Complex Systems Using TLA+). Looks like people enjoyed my talk, and I had an excellent time as usual.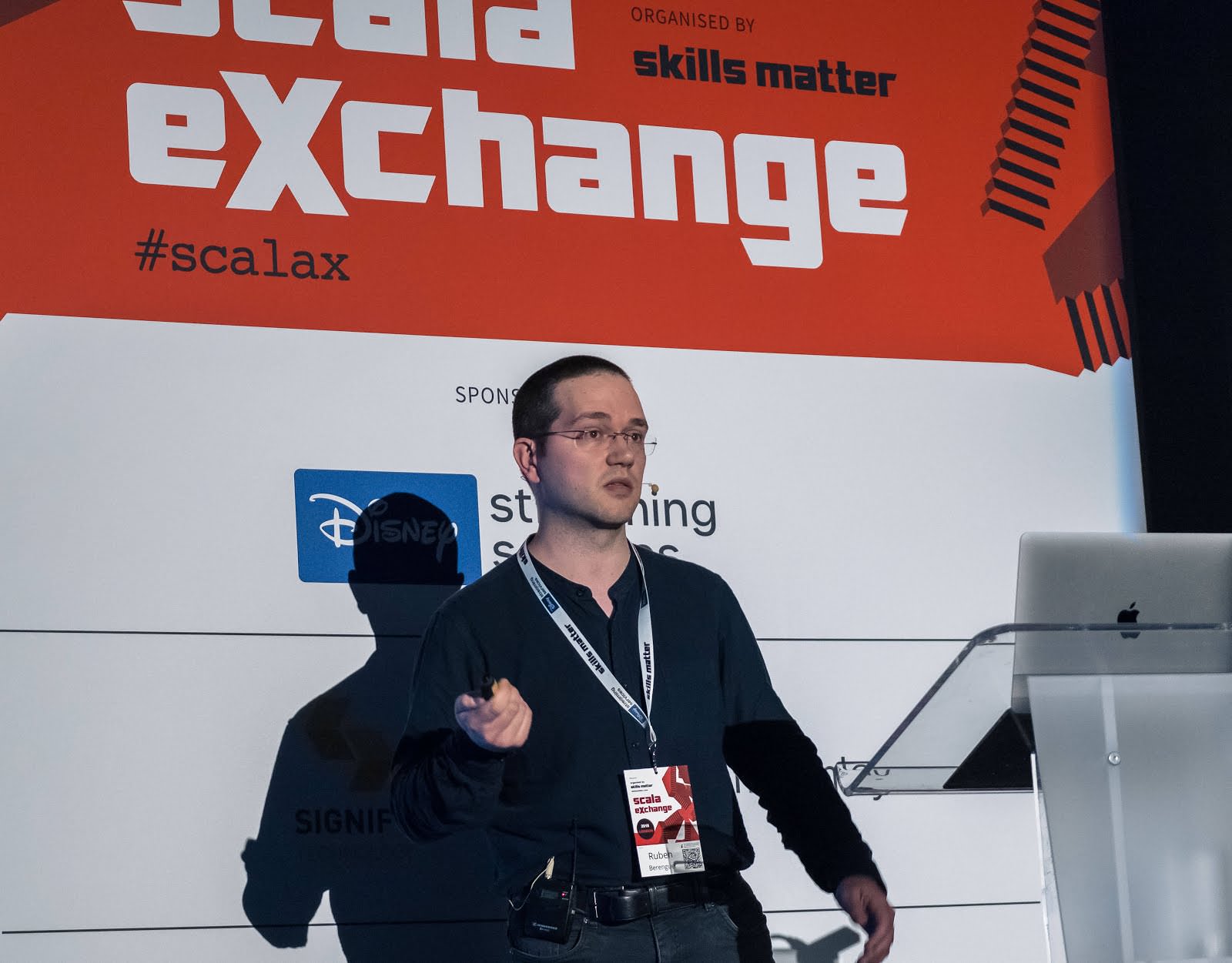 I made minor contributions (typos, small fixes) to several open source projects (Spark, typeshed, Monix, bloop,…), and also created a couple for my enjoyment: experimenting with Processing in Scala, sbt-ifttt and rb-zsh-theme.
Learning
This year I got a bit deeper into functional Scala, using GraphFrames and (in general) graph operations on big data. Got acquainted and got to hate Apache Airflow. I improved my knowledge of Akka (adding clustering and sharding to the "could do"). I also learned TLA+ and I plan to dive deeper into this rabbit hole the coming year. Started learning Rust. Made some minor stuff using HyperApp, and have been considering learning PureScript so I can write something close to "enjoyable" Javascript. I have also started playing the ukulele.
Reading
My top pick for the year is without any doubt Thinking in Systems: A Primer among books I read this year (19 books). Didn't read much non-fiction, and can't recommend any this year. According to Pocket (which I started using around June, after the GDPR fiasco of Instapaper) I read the equivalent to 18 books in blog posts since then.
Music/events
This year I attended a couple concerts, both in London: Hayseed Dixie and Steve'n'Seagulls. I ended the year listening to a lot of covers by Leo Moracchioli and progressive metal/instrumental metal like Polyphia (which eventually become boring) and Intervals (which are better). All the links in this section are good renditions by each on Youtube
Gadgets
Main one is that Apple finally upgraded the MacBook Air so I can have one with 16GB of RAM, so I got that one as soon as I could. It also implied getting a USB C hub and I also got a power brick, both from Anker, so I could simplify my desktop cable tangles (also several USB A to C and USB C-C cables). In no particular order, I also got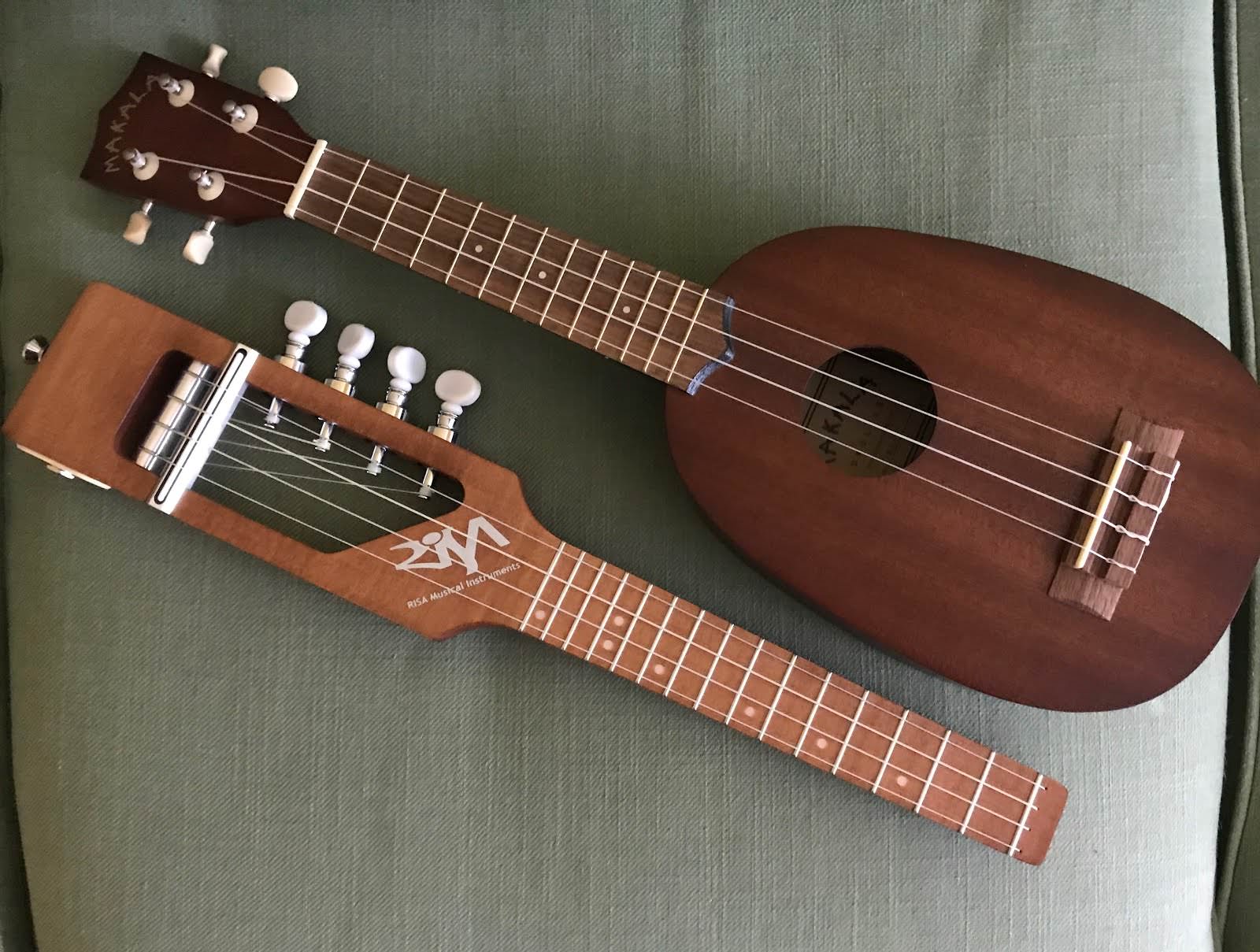 A mountie very early in the year. Sadly it doesn't work with my new Air, but with the old one it was a blast.
A Brydge keyboard for my iPad (heavy, but excellent)
A SoundCore Motion Q speaker from Anker. We're getting another one soon to get stereo. Excellent.
A Microsoft Wedge Mouse. I saw a picture and when I saw the price (just 17€) I got one. It works very well, and is very small. And works with a rechargeable AA battery, which I like as form factor.
A eInk display for my Raspberry Pi Zero W.
An hourglass. I love hourglasses. You can hear the sand from this one.
A cardholder. I already had a wallet by  Bellrow, and they deliver quality.
A Luna Display (so far a bit disappointed with the inability to map correctly my keyboard layout between Mac and iPad, so can't type at all, but the stream quality is very good)
A bunch of twisty puzzles. I didn't have any 2x2 and I really like it now. Also, magnetic 3x3 are excellent.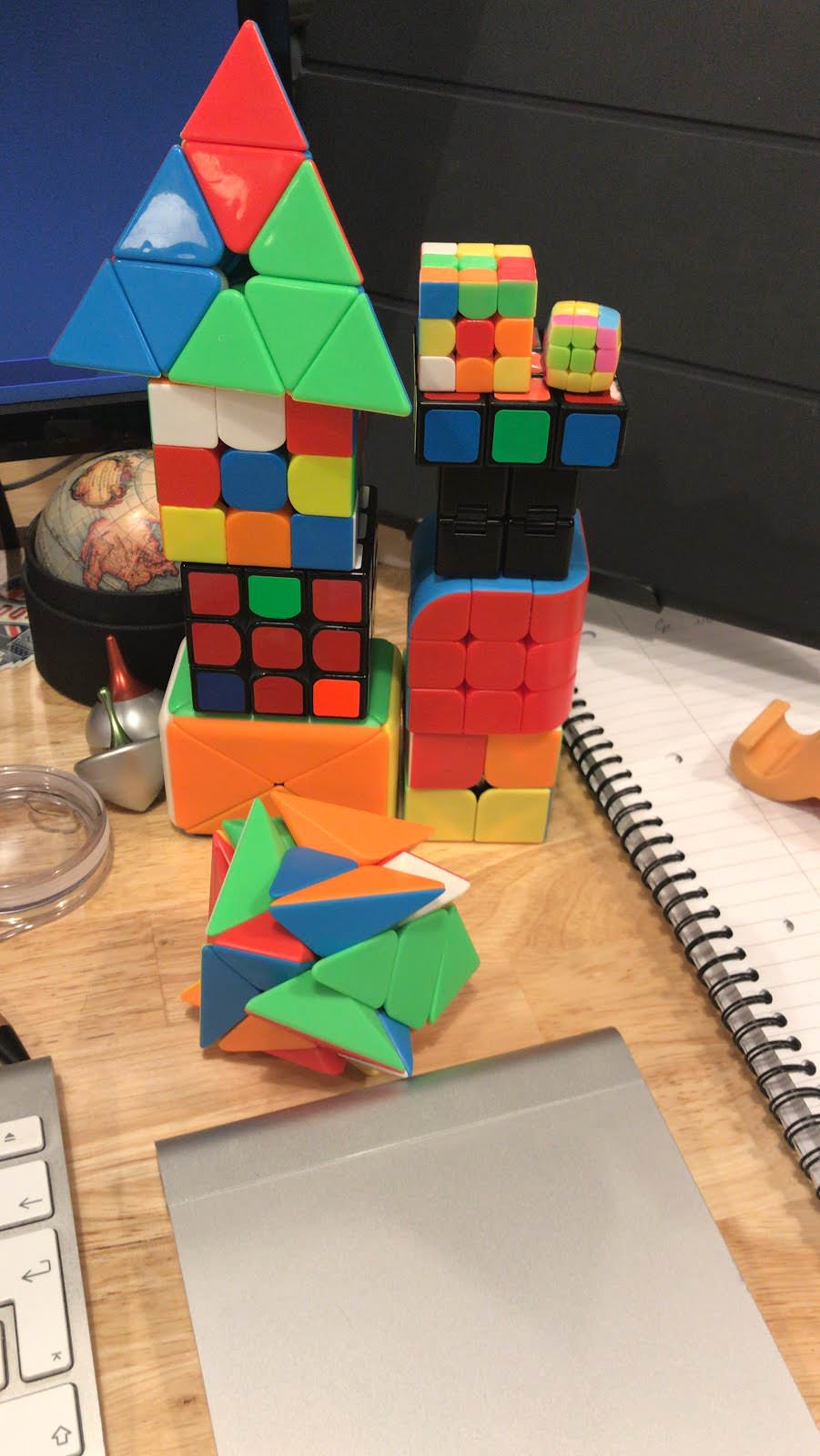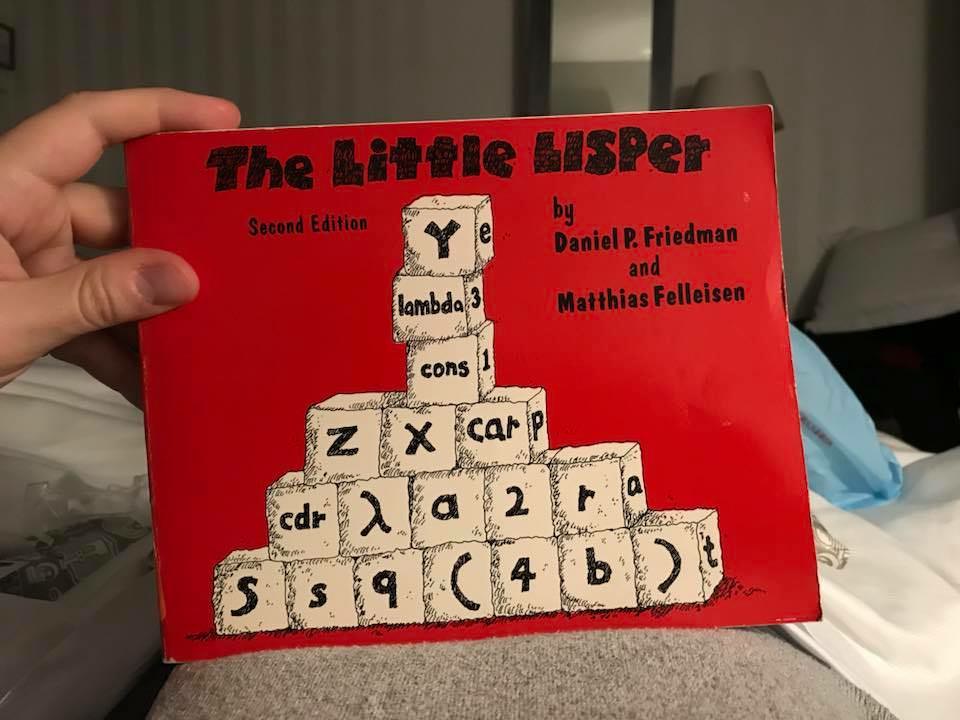 And we got mugged!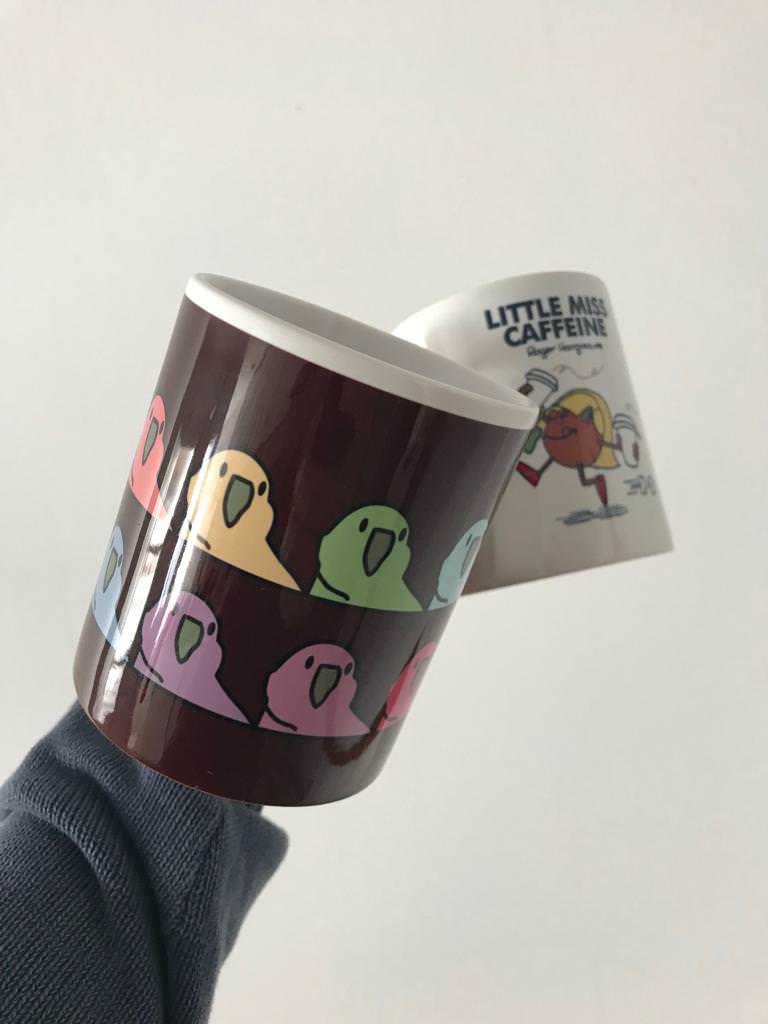 ---