I made a hard push to clean up my reading list, deleting a lot and reading another lot. It went from 369 items to 99 🎉
Next in line, is cleaning up my book reading list: at the moment I have more books pending to read than I have blog posts/articles. This will be harder, some of these I really want to read, and reading a book takes longer than reading a post.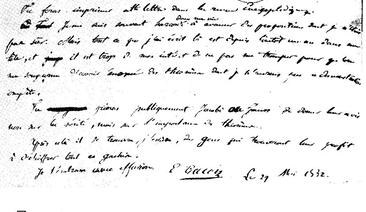 NOTE: Generative code, ZIO, Scala, Python, Spark, Maths. Expect a similar wide range in the future as well. You can check all my weekly readings by checking the tag here. You can also get these as a weekly newsletter by subscribing here.
I'm crossing fingers for a Spark 3.0 release of Graphframes (otherwise I'll be stuck on 2.4.x until we reimplement what we need). In any case, I'm looking forward this release, AQE is a game changer.
Interesting to know.
In case you didn't know.
I had never thought about this. I need to download some GloVe embeddings and have some fun.
The story of Évariste Galois and how he ended.
I would say this is the definitive guide on how to handle "external" code in ZIO.
Fascinating: how plants were transported in the 18th century and onward.
Spark and writing your own aggregators. That's the way as soon as you have anything "weird".
A good set of steps and tricks.
The image processing in here is fascinating.
I read all the linked articles. Fascinating. It's also one of the games I'm most fond.
This was incredibly instructive, even if I don't plan to write any F# ever.
The best way to run aggregations is custom aggregators. But beware, they are painful to write.
Tips for using mypy. These are good.
Python typing goodness.
I really like this painter.
These are beautiful.
An excellent list of tips to improve your Kafka producers.
Been writing some async again, and this post by Hynek was excellent.
Wavefunction collapse is a very interesting method for generative coding. Wink, wink. Also, it's kind of how you solve sudokus.
This was fascinating. The inspiration behind Dune.
Isn't this how the advertising "cold war" works?
This is pretty similar to how I handle return types in bear-graph-note
I've been doing a surprising amount of word2vec and UMAP lately (especially given my role) so I'm having a look at lateral ideas.
Every time I've run cost estimates for serverless in not very toy/simple (anything more taxing than monitoring via a lambda) the price is not right.
Not sure I want to write Scala, transpile it to Javascript and place it in a Google Spreadsheet. And it's not because of the first two.
I'm eyeing approaches like this for future generative sketches
Too much R for my taste, but this was interesting.
Next time somebody asks "what uses trigonometry has" tell them it's very useful for pirates.
Wasn't aware there is work to update the SQL standard to allow for streams. Exciting!
Nobody got fired for choosing Postgres. Not even in graph situations
Reading why/how others do/decide to do it is always encouraging.
All roads lead to New Roman
I, for one, welcome our new dictionary dords.
---
Buy me a coffee
---