Programmatic adtech industry: where to?
9 minutes read
| 1871 words
by Ruben Berenguel
Finishing and posting this got lost in a task manager reorganisation, it was due in June-July.

Me from the past, me from the future
I drafted this piece in June, a personal exploration of the trends in adtech at the moment. They are not endorsed or related to the company I work at, I happen to have domain knowledge and wanted to see where things may be heading. I took several trends to 11 to look where we may land at. Some of these destinations are being actively explored already by the industry.
---
At the moment, there are 2 main forces pushing the adtech landscape. They can be considered as two sides of the same issue, though.
Privacy requirements (legally mandated and personally chosen)
Third-party cookie elimination (by all browsers eventually)
Internal forces complement them, but these are hazier:
Transparency (in where cost goes, sources of data, biases)
Viewability/bots (related to above)
Bullshit Snake oil sellers (there is a lot of ineffective advertising, particularly online)
I won't consider these last 3, since they are not new, and they are not significantly changing the landscape.
An overview of how adtech works
Before I can delve into these forces, I want to explain (quickly, and without entering into details) how programmatic ads roughly work. First, the cookie dance.
When you visit (almost any) website, tracking pixels identify you by setting a 3rd party cookie (say from data company foo.gl) on your browser, with an id created for you. The fact that your id has visited this website is tracked by foo.gls servers.
Every time you visit a website with trackers from foo.gl, this information is sent to them. They eventually may collect enough information to be useful.
There are several arrangements, but when the trackers for foo.gl are hit by your visit, a series of redirects occur to other vendors to initiate cookie syncs. In these, other companies that track data like foo.gl (say bar.hk) are called via 301 or 302 redirects, and set cookies on the user and store the id from foo.gl alongside their identifiers.
Now, imagine bar.hk is in the business of creating segments. A segment is a set of users with a certain property: these are used by advertisers to choose whom to show ads to. If bar.hk is called by enough companies (or has its data collection system, or… there are many possibilities), they know a decent enough chunk of browsing histories of a user. With this, they can run machine learning algorithms (here the possibilities are endless and can be enhanced by having information from specific advertisers that you can tie back to this browsing information). Segments are sent to DSPs (demand-side platforms), where they can be traded like commodities.
Finally, a trading desk, ad agency or direct company purchases this segment for a campaign they are running. This means that if they pay enough, the next time a user in a segment sees an ad (in a space sold via an SSP, supply side platform), the ad will be from the bidding company.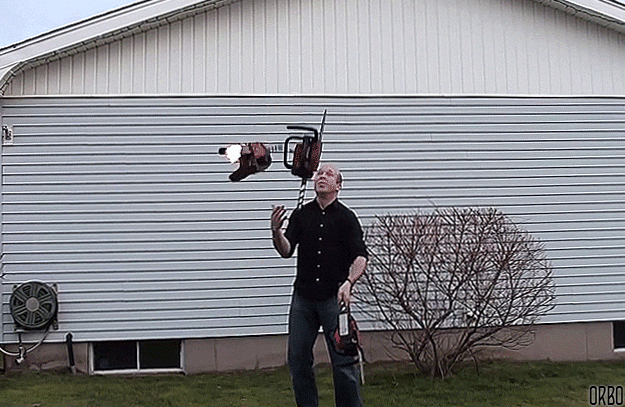 This is a succinct and one-sided view of (programmatic) advertising. There are many things I have not mentioned (and many I am defining not exactly right for brevity). "Traditionally" (I quote it because it is not an old industry by any measure) ad tech has been pushed by two large dynamics shaping the acronym soup above: vertical integration and what I think is best described as market optimisation. A third effect that is stale by now has been arbitrage elimination.
Vertical integration is the easiest part to explain: if one company is handling tracking, segment creation, trading and has a supply side, all marginal benefits can stay within one company, increasing revenue and reducing cost for the client (although transparency can suffer). Think Google and Facebook.
With market optimisation, I refer to the myriad players in the industry. Mind you, it is the natural evolution of any complex and maturing industry. Just like there are companies specialised in heavy bolts, any part of the adtech ecosystem has a company that tries to be the best in the area. This is a form of market optimisation, hence my choice of words. Companies can be leaner and focus on doing one thing, and doing it well. For instance, there are companies specialised in having the best cookie syncing across several partners. Having a best-in-class cookie syncing process is hard (from personal experience: I wrote the code driving ours, and it has been proved to be within 2% of the industry leader 👌… that 2% is extremely hard), if you need to build it from scratch you may lose time better spent somewhere else (on the other hand, if you depend on one provider for 100% of something that is not a commodity, what prevents your provider from raising price 4x at your next contract renewal?).
Finally, the depleted dynamic is arbitrage. Real-time bidding, pre-bid systems and several other effects (like vertical integration), have ensured that the market is cost-efficient and there are no easy-win opportunities by, for instance, buying inventory (ad space or users) in one area and reselling it somewhere else, no matter how fast or efficient you may be.
Note that the analysis above is exclusively for programmatic advertising. That is, ads that are purchased in ad slots in websites depending on who you are, what time of the day is and information on your browsing history if available.
The forces in play
Now that we have a rough idea of what the landscape looks like, we can assess where the forces are hitting harder. I will start with the largest one.
Third-party cookie elimination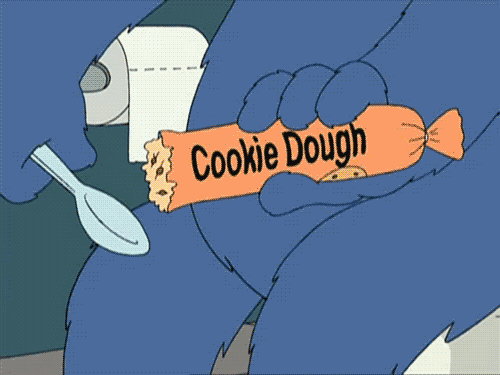 Third-party cookies are mostly a thing of the past in Firefox, Safari, and they are going to eventually be removed from Chrome. If I explained how programmatic adtech works decently enough, you'll see how this looks like an asteroid for ad-dinosaurs. If you remove third-party cookies, there is no cookie syncing. Without cookie syncing, you can't generate segments based on advertiser data because you can't sync cookies. You can't generate fancy reports for them. You get the idea.
Doomed! We are doomed! Nah, I'm joking. There are ways forward. You may have realised more and more newspapers and websites requiring registered accounts. Once you are registered with them, they can track all your browsing in that site (for starters). It's good enough if the site is large, or there is a way to connect several content providers. Did you think Google offered sign-in with Google because they want to make your life easier?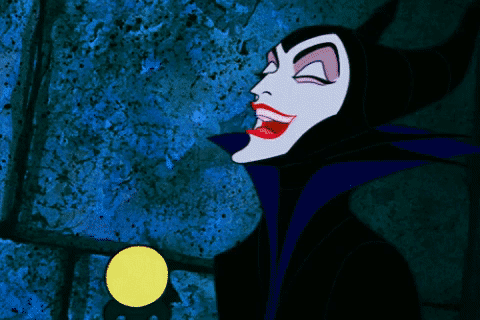 This offers the possibility of a centralised log-in as a service that unifies user information and user browsing habits for many sites. This would not be a third-party cookie, since it would be data sent by a first to a third party (and would need to be legal in the privacy area).
Note that Apple has recently (iOS 13 if my memory serves) added Sign in with Apple, offering the option of creating fake email accounts that are forwarded to your iCloud or connected email accounts. I expect this is a long-term play to create a centralised log-in ecosystem (as mentioned above) and then offering a privacy compliant (given Apple's track record) way of targeting users as a side effect.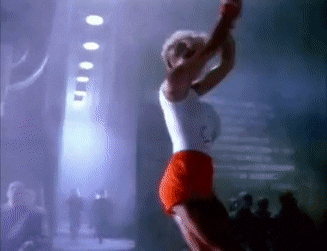 Privacy push
There are two fronts in the privacy push, legal (like the European GDPR or the Californian CCPA) and personal (like the rise in the use of adblockers and similar tools). This had been brewing for a while, and is partially tied with the cookiepocalypse mentioned above.
For instance,
IDFA (an identifier Apple uses in iOS devices, Identifier for Advertisers, generated per user and device) is being made optional with default no on iOS 14.
Next specs for HTTP requests will make user agent "lame", and offer only pieces of it on demand (since with enough information about the user agent and some other bits you can get a good enough user fingerprinting function).
The personal choices in privacy, where more users are using ad blockers (for several reasons, maybe including reduced bandwidth) only compound this effect: less data available. On the other hand, making consent compulsory can remove some kinds of bots (not a lot) and improve the user pool. After all, as an advertiser/data processor you'd rather not spend processing on bots.
There is not much that can be done to fight against the privacy push: it is a natural choice and one the industry needs to accept. It's worth keeping in mind that on-target ads, for users logged in and accepting them (as in the previous section) should be a net good for all involved.
Endgame 1: log-in solution established
If a log-in solution appears, a form of programmatic advertising as we know it so far can stay pretty much untouched (although with less scale, but possibly better data sources). This would keep the current conditions, but there doesn't seem to be any publisher scenario where this log-in solution has an easy reason to exist.
I.e. privacy regulations make sending data to third parties very delicate, thus the amount, kind, care and use of the data needs to be balanced. The third party that eventually comes to a large publisher and tells them "add this, and I will pay you X per user" needs to be trustworthy. This makes any "new company" suspicious. At the moment the only company with enough size to break the Google/Facebook log in monopoly is Apple, and they will not share user data. Apple may integrate vertically itself, though.
Endgame 2: Contextual
If no solution for proper user tracking is established (i.e. no large player who is not Google or Facebook), the option left for programmatic advertising will be contextual advertising. This sounds fancy, but it's how advertising used to work in newspapers: if you are a business bank, you bought ads in the finance section. That is contextual advertising: you show ads in context.
The advantages of contextual are that scale stays more or less the same (or even larger), but that targeting takes a hit, since you may be showing ads to users who have really no interest in the offering.
It opens up a big playing field in large-scale NLP (mixing analysis of pages with "interesting products/ads to show there") and real time decisioning (since usually ads are chosen according to user, not location they are shown). It also opens up the creative space, by allowing ads to either blend-in into the content (by taking a similar appearance or colour choices to the page they are in) or stand out (by using contrasting colours to bring attention to them), since you will know in advance (or can make the decision in the split second of the serve) where a specific ad may appear.
Endgame 3: Mix
This is the most natural evolution. Current companies that mix logged-in data take part of the space, and data from contextual and log ins is mixed to try to have the best of both worlds (without having either).
---
And this is it. It was fun to lay it out in June, and has been interesting to read now, after these months.
---