Below you will find pages that utilize the taxonomy term "Keyboard"
5 minutes read
| 987 words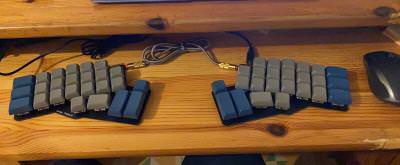 My girlfriend likes to joke/complain that I have more keyboards than hands. And indeed, I have probably a dozen or so different keyboards, most of them bluetooth. But, I have found the best one for the day-to-day work (sadly it is not bluetooth). It is a Gergo.
2 minutes read
| 423 words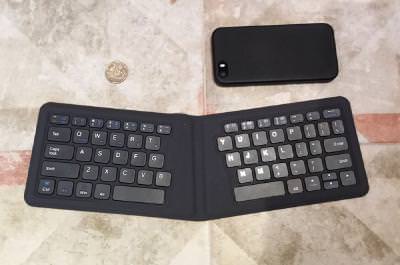 I have been looking for the perfect, really portable Bluetooth keyboard for several years. Typing on the go, or having a truly mobile office in your pockets is a really interesting concept for a consultant like me. You never know when opportunity or need may arise. A year and a half ago I ordered what it looked like the perfect keyboard for that setup, but (even though it was supposed to arrive 3-4 months later) I'm still waiting.
7 minutes read
| 1485 words
All hail Steve Jobs Inspired by a post by Mark O'Connor from Yield Thought (my frequent readers will have already read something from him from my link collections), I have been working remotely for a week. His set-up is an iPad 2, Apple wireless keyboard, the iSSH app and an account in Linode. My setup is similar, but I use an iPad 1 and 6sync for the VPS.